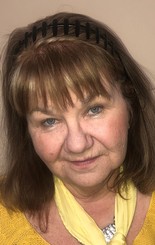 JUANITA BROWN
Supervisor for Supervised Access Services/Client Care Officer


Juanita is the newest member to our administrative team bringing many years of experience in child and youth/correction services as well as in her work as a social worker for the Province of Newfoundland in several different locations. Juanita recently retired from her positoin as social worker, however, was not ready to give it all up! She agreed to come and accept her new position as supervisor in our supervised access department and presently she is engaged in formalizing our policies and proceedures as well as maintaing Workplace NL files.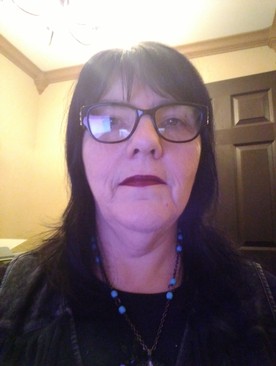 RUTH BOONE
Accounting Manager


Ruth brings a number of years experience in the field of customer service, accounting and management as well as Child, Youth and Family Services. Ruth has gained considerable knowledge and skills which are beneficial to her position with the agency as Accounting Manager/CSSD Liason-Supervisor from her experiences working at the Grace General Hospital, main office as well as her time at a senior citizen's home doing accounting and personal care. While living in Ontario with her husband and three children, Ruth was promoted to manager of a microbiological company in Mississauga. Initally, Ruth worked in customer service where she dealt with an international clientelle base and eventually was promoted to Manager of Operations and Accounting. While there, she helped create the company ISO system, implemented the system as well as audited. Seeing the need for children in care, Ruth and her family opened up their home to children with special needs both mentally and physically. During this time, she attended many seminars and did training in Crisis Prevention Intervention, Mental Issues, Addictions, Rights of Individuals, and Behavioural Management.

Ruth has also managed her husband's business in Canada and the USA since 1990. When her husband semi-retired they returned from Ontario to live in Newfoundland where she also works from home, part-time, bookkeeping for small businesses in the area as well as free-lancing/typing medical transcription reports for doctors of different professions.

Ruth also brings skills and qualifications in accounting; payroll, account's payable, account's receivable, general ledger, year-end, deposits, bank statement etc as well as bookkeeping for several not-for profit organizations where she also was responsible in accrediting the charitable company and completing the incorporation as well.

Ruth graduated high school as well as college with a certificate in Stenography/Bookkeeping and obtained a degree from Ministry International Institute in theological studies. She has completed several computer courses along with a course in Behavioural Management from Memorial University of Newfoundland. Ruth trained as a pianist for approximately 13 years and taught piano for many years. She has been music ministry leader for many years in churches both in Ontario and Newfoundland where she has written and directed cantatas for Christmas and Easter events.

Ruth's concern and passion for those in need is reflected in her present position as she assists her co-workers in the day to day administration of CCHAI.



COURTNEY NOSEWORTHY
Staffing and Scheduling, Bay Roberts office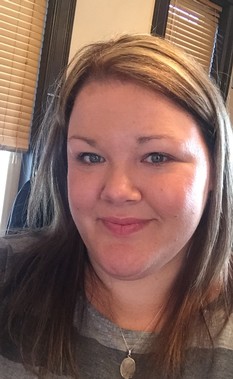 Courtney, from Bryant's Cove joined the company as a home care worker in September 2016 and was promoted to Home Assessment Officer/Office Administration in February 2017. Courtney is also CSSD approved as a supervised access worker for CCHAI.

Courtney graduated from the Occupational Health and Safety Program at Keyin College in 2010. She went to work in Fort McMurray, Alberta , initially, as safety admin and later as a health and safety officer.

Courtney took a temporary position at Metal World in St. John's, NL from 2013 to 2014 and when her little boy was born, she took the next two years off to be a stay-at-home mom. She reentered the work force in 2016, joining CCHAI.

Courtney is a stong believer in "client satisfaction" and along with assisting in the day to day routines of the agency, she enjoys tracking client satisfaction with phone calls and home visits to ensure every client has their needs met in a satisfactory manner.



SHERRI EVELY
Staffing and Scheduling, Bay Roberts Office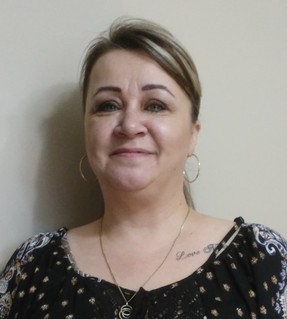 The newest member of our main office in Bay Roberts is Sherri Evely. Sherri was born in Bryant's Cove. She married and moved with her husband to Victoria, NL where they ran a family business for approximately 10 years.

The couple moved to Ontario where Sherri worked in a car parts manufacturing factory as a team leader. In 2009, they moved back to Newfoundland where Sherri obtained a diploma in PCA. Sherri worked in a shoe and boot factory as well as a processing plant in Harbour Grace.

Sherri, initially, worked for our agency as a Home Support Worker. When the opportunity arose in the office for an office clerk, Sherri delightfully accpeted the position and has become a great asset to the other members of the staff. Sherri is now the office clerk at our new location in Carbonear across from the shopping plaza and will be more than pleased to have you drop by for a visit or information on our services or employment.


FLORENCE RODGERS
Office Administration, Bay Roberts Office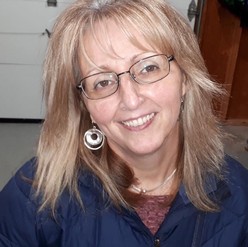 Florence Rodgers, born and raised in Victoria, Newfoundland, started working as a cashier in a local department store. Florence took a secretarial course at Keyin College in Carbonear. She moved to Ontario and started working for the financial department in a manufacturing company and from there took a position in account's payable at an ofice furniture manufacturing company. A positoin became available in the accounting department of the County of Simcoe where Florence moved from a junior position to a senior position as admin coordinator for the corporate division. She worked there for 12 years and then moved back to her roots, Newfoundland, where she was employed with Eastern Health as a clerk typist III. She is a great asset to CCHAI and as the newest team member in our main office in Bay Roberts, she has undertaken our company files and office admin duties with passion and dedication.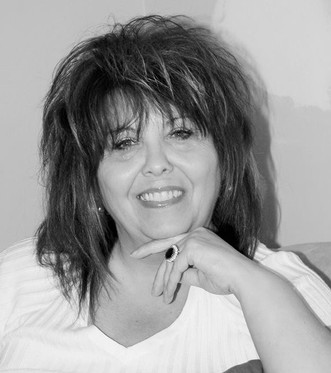 DONNA HOWLETT
Office Manager, CBS Office


Donna, for many years, worked in a team environment as a plant worker interacting with others with a vibrant and loving personality which would pave the way to a career in caring for those in need.

Donna, in her own right, is a poet and has authored many poems and written books. She is a kind and compassionate individual who found her niche when she started working for seniors in both private home settings as well as in institutional home settings where she managed, on her own, up to 50 patients at a time including those with dementia.

This experience over the years has helped transition Donna to her present position as Office Manager for CCHAI in the Conception Bay South/St. John's and surrounding areas.

Donna's attitude and kindness towards those in need of care can be seen in her everyday tasks as she endeavours to place the right match for her clients.



LISA MELVIN
CBS Home Assessment Officer/Office Clerk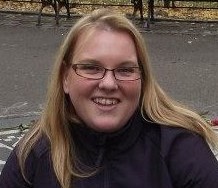 Lisa was born in St. Johns, NL and moved to CBS where she resides presently. Lisa completed a course in Commercial Cooking and received her diploma. She was a cook for some time with a renowned restaurant in downtown St. John's. She later became an iron worker for about 8 years. Unfortunately Lisa had an accident which changed her life. This led to the need to find employment in a less phsical environment. Through family acquaintances, Lisa was offered a job with CCHAI as an office clerk and home assessment officer. She gladly accepted and is very excited about her new job assignments.


Tara dehann
CBS Office Clerk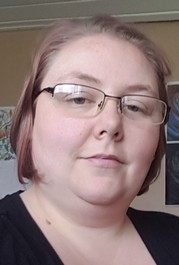 Tara DeHann is from Seal Cove, CBS. She joined the Coombs Compassionate Home Care Agency team in 2019 and has remained an integral part of the office staff ever since.

Tara completed her Bachelor of Science degree in Psychology, from Memorial Univerity of Newfoundland in 2006. Tara came to work with 20-years experience in the customer service industry and brings an amazing professionalism to the CBS office. Her manner with all workers, office staff, clients, nurses and social workers is unmatched.

After work, Tara enjoys time at home with her family. She is the mother of 2 beautiful children who keep her very busy. Between school and other activities, such as camping in the summer, she never has a dull moment.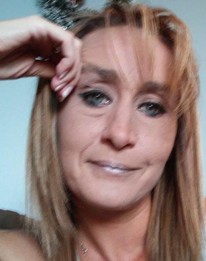 LORRAINE HUTCHINGs
CBS Office Administration Clerk


Lorraine was born and raised in St. John's, NL. She left Newfoundland to go to Ontario and remained there for about 10 years. After returning to her home province, she took a position as home support worker with a company in the city. She is the proud mom of a 5-year old girl and a 6-year old boy. Lorraine took a course in Criminology at Academy Canada and about a year ago, started a position with CCHAI as a home support worker. A job opening became available in the CBS office and Lorraine accepted the administration clerk position with much delight and enthusiasm. She is a compassionate and kind-hearted person who looks forward to her new role and the challenges it may bring.



CARLSON BOONE
Office Clerk, Carbonear Office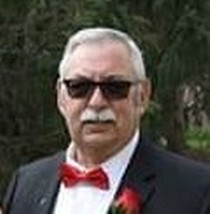 Carlson Boone, is presently looking after daily administrative functions in our Carbonear location. Carlson was born in Clarke's Beach and moved to Ontario at a young age where he stayed for most of his life. He returned to Newfoundland in 1977 and married his wife in 1978. He returned to Ontario with his wife and 3 children and over the years became foster dad to 3 other children.

Carlson worked for Honda Canada in Ontario for several years as manager of custodial/maintenance operations and later worked for Chrysler Canada in the same position. He then started his own company which is still in place today, however, Carlson semi-retired in 2012 and moved back to Newfoundland.

An opportunity with Coombs Compassionate Homecare Agency arose in 2019 and Carlson readily accepted a position enjoying the day to day interacting with our staff. He assists with the interview process and all aspects of office administration for Carbonear and Bay Roberts office when needed.